CORNER SKY BAR – modern entertainment place in musical harmony and excellent cuisine in the heart of SaiGon.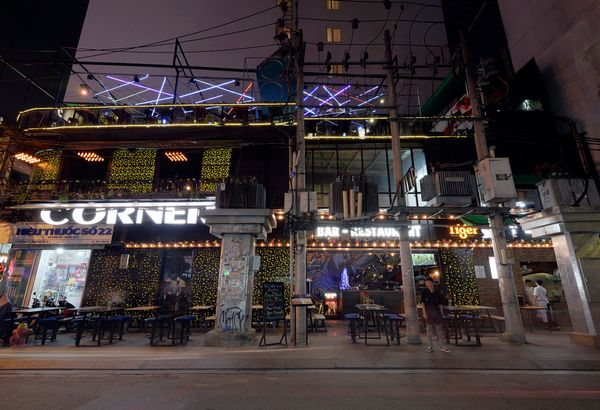 In the hectic life of busy city, sometimes you would prefer going to somewhere to immerse yourselves into calm atmosphere and remove stress and pressure of work and life. Or you are seeking a new modern space to enjoy in harmony, aromatic smell and fresh air of nature, heaven and sky. It's time to visit Corner sky bar and enjoy a private space of Chill music and taste cuisine, drink in which you can see overall view of busy city below while chatting with your friends.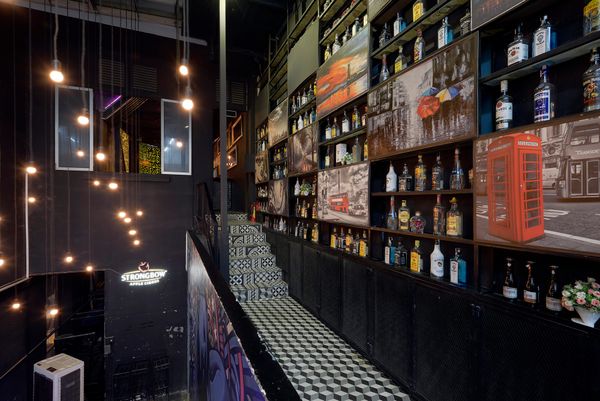 CORNER SKY BAR –ideal place for SaiGon Youth
Corner sky bar is known as a familiar destination of SaiGon youth - a combination place of music and entertainment plays, especially, you can have a golden chance to taste wonderful dishes.
Corner sky bar is founded in September 2, 2016 , aim to bring a unique entertainment and cuisine space in SaiGon.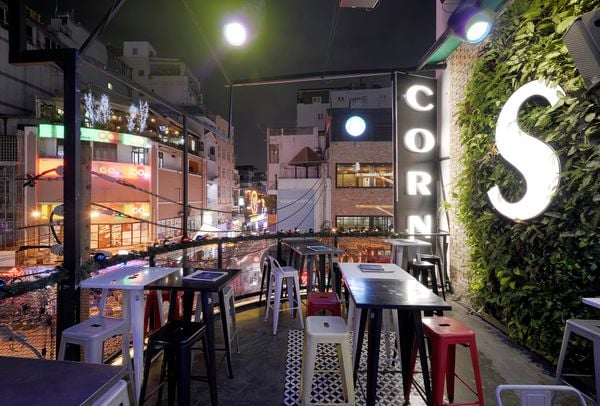 It is located in the busiest city of SaiGon at 40B Bui Vien, Pham Ngu Lao Ward, District 1. CORNER SKY BARprovides excellent entertainment services and products which helps you remove exhaust and stress of hectic life.
From its terrace, you have Rooftop View to get overall view of Bui Vien - De Tham Crossroad. Coming to visit Corner sky Bar, guests have an opportunity to enjoy the fresh air and chill music played by talent DJ whilst tasting modern smell of famous dishes like thin-sole pizza baked in brick kilns and play interesting games on billiard table.
In CORNER SKY BAR, you can find a fascinating mixture of yummy and pizza. It's such a great place.


CORNER SKY BAR – the greatest comes from special benefits


With the aim of becoming the No.1 entertainment and cuisine destination inSaiGon, we always have a feeling of working with high and conscientious spirit to perfect unique space for customers.
We continuously develop advance sound system and modernize the bar, architecture of restaurants. CORNER SKY BAR will give you new and unforgettable impression.
Especially, CORNER SKY BAR owns top talent chefs, professional bakers. It is not only an amazing entertainment destination but also a restaurant where you can taste wonderful slices of pizza.
CORNER SKY BAR – a special space to enjoy relaxing moments with friends
Please contact to this phone number if you want to know more detail:(028) 3920 3999 – 0126 2350 130 (Mr. Binh)
Fanpage: https://facebook.com/CornerSkyBar