OCEAN BAR & LOUNGE - the ideal entertainment space where you can enjoy the relaxing moment with a cocktail in vibrant music or watching the busy street from high view.
One of the special factors that make Saigon always exciting, noisy is Bars - an ideal entertainment destination for young people. With the advantages such as vibrant space, diverse music, attractive drinks, the combination of bar & lounge style, these bars always receives great attention from the Saigon youth as well as international tourists. Known as one of the few places has the perfect combination of bar & lounge, OCEAN BAR & LOUNGE owns prime location and spacious space that brings the air from subtle luxury to bustling vibrant meeting full of practical needs of an ideal relaxing destination of the Saigon people.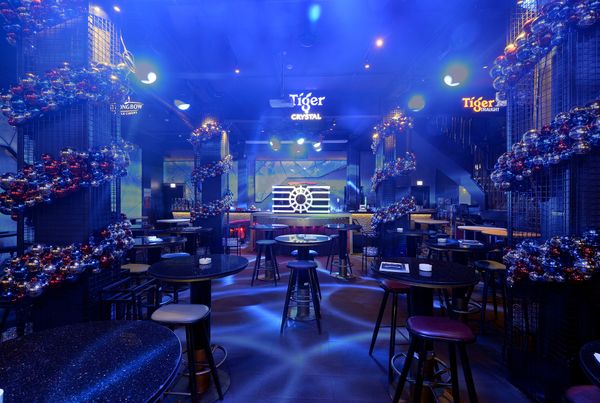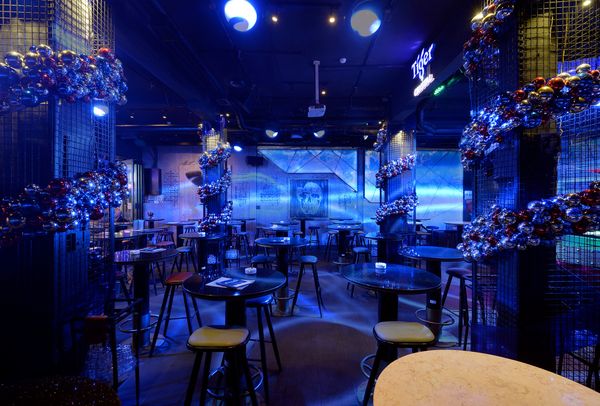 OCEAN BAR & LOUNGE - the destination of ideal entertainment space, multi-color
Beginning operation on November 20, 2015 with the favorable location on Bui Vien Street at 41-43-45-47 Bui Vien, Pham Ngu Lao Ward, District 1, OCEAN BAR & LOUNGE has quickly attracted the attention of a large number of customers by a special design structure and space interior elegance in different styles to meet the personality, style of each person.
OCEAN BAR & LOUNGE's ground floor and first floor are vibrant bars with new music, high-grade sound and light systems that bring the bustling atmosphere played by talent DJs and dancers from 8 pm to 1 am.
2nd floor: Different from the lively atmosphere in 1st floor, it is designed in gentle, delicate style with luxurious sofa and wine menu with more than 30 kinds of wine, special menu ciger from Cuba combination with flair performances from the bartender when making cocktail will surely bring guests a relaxing, light experience.
Rooftop - Sky bar: not only stop at the multi-color space, prominent highlight of OCEAN BAR & LOUNGE also comes from the terrace structure is designed under the Sky Bar model creates spacious space for the vibrant party mixes in the bustling atmosphere of music, light and especially an impressive view to see the panoramic Bui Vien street .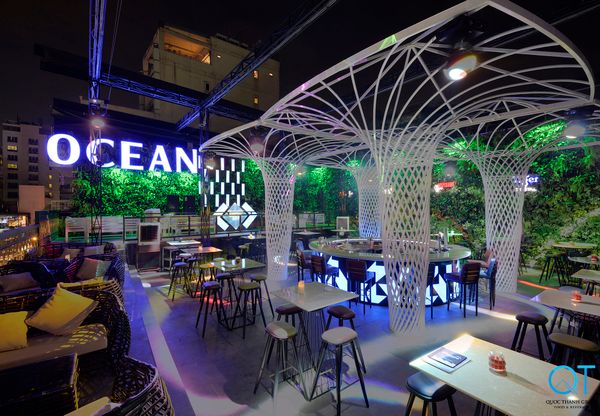 Come to OCEAN BAR & LOUNGE to come to the atmosphere of exciting but no less warm atmosphere of relaxing, interesting moments.
OCEAN BAR & LOUNGE - the first entertainment center in SaiGon.
As one of the familiar destination of the Saigon young in particular and the people of Saigon as well as many tourists in general, OCEAN BAR & LOUNGE - exciting entertainment space, a mix of unique style of the professional bar & lounge.
OCEAN BAR & LOUNGE has made a special impression in the hearts of thousands of customers through its professional service, menus, beverages and special talent from the top dancers, DJs.
With its melodious music and vibrant music, the OCEAN BAR & LOUNGE - a multi-color entertainment place.
Contact information: (028) 3920 4202
Fanpage: https://facebook.com/oceanbar.lounge